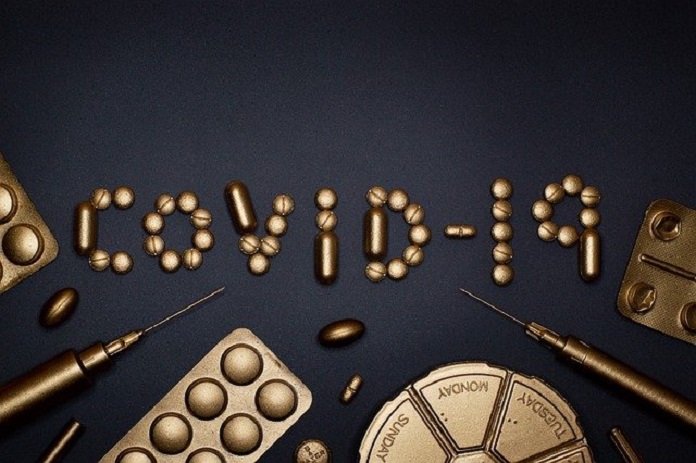 Researchers investigated the use of hydroxychloroquine and favipiravir against SARS-CoV-2.
There is an urgent need for drugs, therapies, and vaccines to protect the human population against COVID-19. One of the first approaches taken in the COVID-19 global pandemic was to consider repurposing licensed drugs, such as hydroxychloroquine, for treating patients with COVID-19. Researchers are currently working on two lines of SARS-CoV-2 research: searching for a vaccine to prevent infection and testing drugs to see which one can reduce the amount of virus in infected people.
To test antiviral effects preclinically (before giving it to humans), a team of virologists at the KU Leuven Rega Institute at Belgium evaluated two drugs – hydroxychloroquine and favipiravir (with and without azithromycin) on hamsters. Their research was published in the journal Proceedings of the National Academy of Sciences of the United States of America.
The hamsters were infected with the SARS-CoV-2 virus in two ways: by inserting a high dose of virus directly into their noses or by putting a healthy hamster in a cage with an infected hamster. They tested several doses of favipiravir. The researchers started the drug treatment one hour before the direct infection or one day before the exposure to an infected hamster. Four days after infection or exposure, the researchers measured how much of the virus was present in the hamsters.
Hydroxychloroquine versus favipiravir
Treatment of SARS-CoV-2-infected hamsters with a low dose of hydroxychloroquine resulted in no reduction in virus leves, while treatment with low-dose favipiravir resulted in a mild reduction of virus levels. However, high doses of favipiravir significantly reduced infectious virus titers in the lungs, and markedly improved lung condition. At high doses, favipiravir also decreased virus transmission by direct contact, which was not achieved by hydroxychloroquine.
The research team concluded that with favipiravir, antiviral effects might only be achieved with a very high dose. Hydroxychloroquine, on the other hand, is unlikely to provide clinical benefit against COVID-19. Further research is required to confirm whether similar high doses of favipiravir are equally effective and safe in humans.
Reference: Suzanne J F Kaptein, Sofie Jacobs, Lana Langendries, Laura Seldeslachts, Sebastiaan Ter Horst, Laurens Liesenborghs, et al. Favipiravir at high doses has potent antiviral activity in SARS-CoV-2-infected hamsters, whereas hydroxychloroquine lacks activity. Proc Natl Acad Sci USA. 2020 Oct 9, 202014441. doi: 10.1073/pnas.2014441117.
Image by Miguel Á. Padriñán from Pixabay